Election Q&A: Snowmass candidates share thoughts on Base Village
Jill Bearthard
Snowmass Sun

Six candidates are running for Snowmass elected office this year — three for mayor and three for two open seats on Town Council. The Snowmass Sun is posing a different question to them every week leading up to the election, which is Nov. 4.
This week's question: Related Colorado has applied to amend the current Base Village planned-unit development. Without discussing specifics of the application, tell us what your approach will be to reviewing this document.
---
---
MAYORAL CANDIDATES
Markey Butler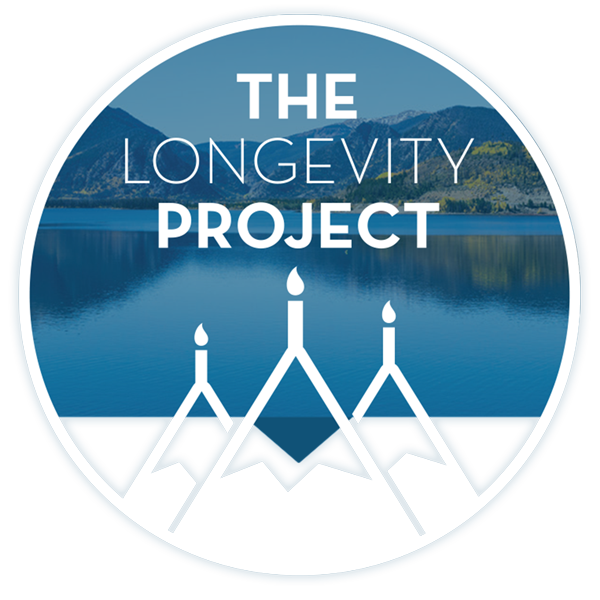 Participate in The Longevity Project
The Longevity Project is an annual campaign to help educate readers about what it takes to live a long, fulfilling life in our valley. This year Kevin shares his story of hope and celebration of life with his presentation Cracked, Not Broken as we explore the critical and relevant topic of mental health.
---
---
My step-wise approach to review for all applications:
1. Initial review of the application submitted and making notes of questions/issues/concerns and relevant points for discussion that I have.
2. Review the Planning Commission Resolution and compare my notes against their findings, comments and recommendations, and if I have questions call the Chair of the Planning Commission.
3. Re-review the entire packet in detail making additional notes/comments.
4. Seek any clarification on issues with the Town Attorney, the Community Development Director, Town Manager, and/or other Town staff as appropriate based on the involved departments(s).
5. Review of all referral agency findings and recommendations.
6. Review of the Comprehensive Plan for TOSV and as appropriate the Land Use Code to ascertain that the application meets all applicable standards.
7. Final read of the application, the proposed resolution or ordinance with preparing final questions for the Town Council meeting when the application is scheduled for presentation, discussion or decision.
Jason Haber
My approach to reviewing the Base Village PUD amendment will simply be to follow the town's development code. Our code states that the purpose of the (PUD) process is to allow flexibility to creatively plan the development of land, and thereby, to achieve a more desirable environment than would be possible through the strict application of specific zoning standards.
In considering applicable restrictions and review standards, I'll work to determine whether the application would produce better developments and amenities for residents of Base Village and the public. I'll evaluate the application for consistency with the town's Comprehensive Plan, and I'll consider whether the plan promotes public transportation and enhances bike and pedestrian mobility. I'll welcome public input to the planning process, and work to build consensus around whether the proposal presents a net benefit to the community.
I'll bring a perspective developed over a 21-year connection to Aspen/Snowmass, and 17 years in land-use planning and redevelopment, economic development, and environmental advocacy. I'll work with staff to facilitate a structured and efficient review process that adequately allows council to determine whether buildout and dimensional limitations are met, whether sufficient community purposes are offered, and whether our needs concerning essential services and public facilities are met.
Arnold Mordkin
I will approach the Related application from the position of looking first at what is best for the people of Snowmass Village and then at what is good for the developer. I want to see construction begin toward finishing Base Village. However, I don't want to see that to the detriment of the future of our Village. The reviewing process gives us ample opportunity to consider the findings of the Planning Commission, members of town staff, and members of the public. Following this process safeguards our citizenry from rash and unreasoned decisions. This process is very important, and should not be disregarded.
Council Candidates
Bill Boineau
Now that Related Colorado has chosen to restart the Base Village project, the community/council/staff and applicant need to roll up their sleeves and put their working gloves on, as there will be many hours of work for all sides involved to enable the structured agreement with the many milestones to be completed in the time allotted. Beyond the process spelled out in the town's Land Use Code Sec. 16A-5-390 Amendment of Final PUD, the community and council will have to decide on what are the principal areas of concern to be looked at in more detail. I can see a few areas I think we need to review, economics and review of modeling assumptions made prior the original approval of the PUD and what has changed in the past 10 years, unit types, sizes and construction practices as well as other areas we could improve on. We need to ask what are some improvements which could be made now with the knowledge of changes in the world since 2004. The council and community need to move forward with Related to complete the Base Village PUD amendment review.
Bill Madsen
My philosophy in reviewing the PUD will be to keep the needs and desires of Snowmass Village front of mind. I believe in a pragmatic approach to governance so I will focus on the practical application for Snowmass. My approach will be to empower the town staff and emphasize the importance of the town code. The stated purposes of the Land Use and Development Code are: (1) Establish efficient development review process (2) Provide for participation (by all interested parties) (3) Protect quality of life (4) Provide for orderly development of Town (5) Implement Comprehensive Plan. As a councilman I will make sure that the amended PUD follows these guidelines and I will make sure that the development is providing the greatest benefit for our community. As a pragmatist, I will utilize thought as an instrument or tool for prediction, action and problem solving.
Bob Sirkus
As chair of the Planning Board, I have hands on experience with applications of this type and knowledge of Snowmass Village land use issues. Our land use code dictates that the review starts with the Planning Board. Their review and recommendations become the basis for discussions at the Council level. There are however certain aspects which the Planning Board is not directed to review and these are left to the Council.
As a member of Council, I would approach the review of Related's application in the following way. First I would consider the concerns emphasized by the Planning Board. Next I would directly question Related about the concerns raised by the Planning Board, my concerns, and those of my fellow Council members. Lastly, find solutions through discussion to the real issues that arise from these concerns. These discussions should be respectful, collaborative, and an honest effort by the Council and Related to find areas of agreement that are best for Snowmass. The review is in many ways a negotiation where both sides will have needs that must be met for agreement to be reached.
My approach is fair to the Town, my colleagues on the Council, and Related. Not only does it follow the process set in the Town Code, but it provides an opportunity for a win-win outcome. My approach is not unique to Related but one I would use in evaluating each land use application that comes before me. If you like my approach then I would be honored to serve in this matter as a member of the Town Council.
---
Support Local Journalism
Support Local Journalism
Readers around Aspen and Snowmass Village make the Aspen Times' work possible. Your financial contribution supports our efforts to deliver quality, locally relevant journalism.
Now more than ever, your support is critical to help us keep our community informed about the evolving coronavirus pandemic and the impact it is having locally. Every contribution, however large or small, will make a difference.
Each donation will be used exclusively for the development and creation of increased news coverage.
---
Start a dialogue, stay on topic and be civil.
If you don't follow the rules, your comment may be deleted.
User Legend:

Moderator

Trusted User
---
Snowmass
This weekend we go local. After the bacchanalia that was the Food & Wine Classic last week, we turn to Snowmass for a kinder, gentler wine gathering as the 19th Snowmass Wine Festival gets underway.
---
---
See more