Stone: The sordid history of waterfront property values
Let's start with some history — hey, let's call it "sordid history," because, well, everybody likes "sordid" stuff and this is kind of dirty — and then wind up with a contemporary story that mixes community triumph and sorrow and all kinds of nifty stuff.
Ever since — well, ever since human beings began settling down, people have settled on the banks of rivers.
Virtually all the world's great cities — Paris, London, Rome, New York, Topeka, Kan., and, of course, Aspen — were founded on rivers.
---
---
Some of the reasons are obvious: Rivers provide water (Gee!) and food (both directly, fish, and indirectly, irrigation for agriculture).
Some of the obvious reasons are less elevated than food and water. Rivers are great places to dump waste of all kinds and rivers are (and especially, centuries ago, were) grand highways, providing transportation of all sorts.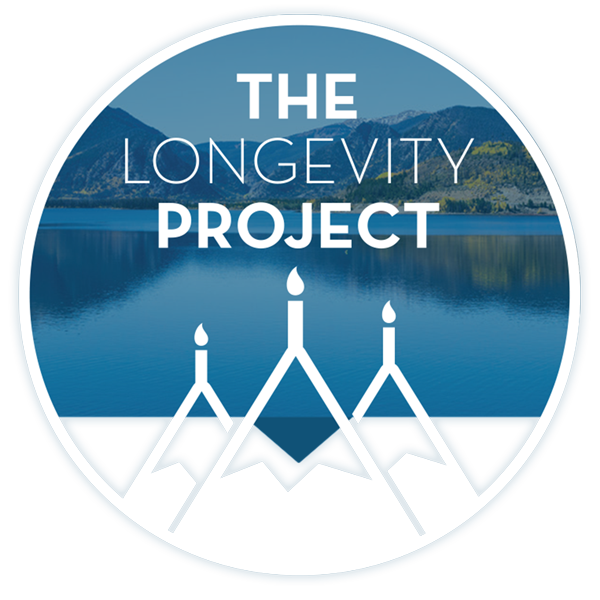 Participate in The Longevity Project
The Longevity Project is an annual campaign to help educate readers about what it takes to live a long, fulfilling life in our valley. This year Kevin shares his story of hope and celebration of life with his presentation Cracked, Not Broken as we explore the critical and relevant topic of mental health.
---
---
And those last two reasons for settling on the edge of rivers could make actual riverbanks pretty nasty. (Told you we were going to get sordid.)
The docks are not the nice part of town. Otis Redding may have sung wistfully about "Sittin' on the Dock of the Bay," but the Grateful Dead hit closer to the reality in "Wharf Rat," when they sang, "Old man down, way down down, down by the docks of the city. Blind and dirty, asked me for a dime, a dime for a cup of coffee."
Transportation corridors are rarely pleasant places, and the railroads and highways that generally followed the rivers only reinforced that darkness. Highways and railroads never cut through the tonier neighborhoods of a city — partly because those tony residents just wouldn't stand for it, but mostly because those higher-class people never settled near the waterfront.
In the early days of settlement in this valley, Aspen's heavy industry — mining — most certainly would have filled the river with all sorts of dirt and industrial runoff. (Not to mention the unmentionable human runoff.)
And Aspen's real silver boom really hit its stride with the construction of the lixiviation mill that took the first step in refining the silver ore, which reduced the sheer quantity of rock that needed to be hauled out of the valley.
"Lixiviation" may be a pretty word (at least, I think it is), but it's a pretty nasty chemical process — and back in the 1890s, those chemicals tended to go right into the river.
Of course, back then, before trans-mountain water diversions drained the West Slope rivers to water lawns in Pueblo, the Roaring Fork really did roar — the river was originally known as Thunder River — and, with the serious volume of water rushing down from the mountains, it was pretty much self-cleaning.
Still, the territory "down by the river" was not the best neighborhood and the city of Aspen was built on high ground, well separated from the stench and filth of the industry that supported those who lived in the better parts of town — and also safely distanced from the possibility of flooding in the spring.
These days, Aspen is still an industrial town, but our industries are much cleaner than mining: The music is pretty much pollution-free; the highfalutin intellectual follies may pollute minds, but not the environment; and the skiing — well, the skiing is a semi-heavy industry, but it does leave the rivers clean (if sometimes depleted).
As for transportation, the only people getting into the water these days are either floating for fun or wading in pursuit of fish.
And, little by little, we are moving away from our earlier distaste for river-front living.
Some of the wealthier newcomers, having found the heights of Red Mountain and the West End all sewn up, have built mansions in riverside neighborhoods dubbed with the once less-than-illustrious tag, "Flats."
Others have built their castles just a little above what was once the unbearably noisy, smoke-filled corridor of the Rio Grande Railroad tracks.
Still, all in all, our riversides are mostly free of encroaching development.
So now we get to the contemporary part of our story, in which one last segment of "disreputable" riverside development is erased.
I am talking about the destruction — brutal, of course, as destruction pretty much is by definition — of Basalt's Pan and Fork Mobile Home Park.
The existence of that development in the first place was a reflection of the low regard for riverside living. Old Town Basalt was built well up on the hillside; trailers went down by the river. Down in the floodplain.
Now we have recognized the environmental and esthetic wonder of our rivers — and so those nasty trailers have to go.
First the residents were evicted. Then the herds of feral cats were trapped and relocated. Then a few stray goats were rounded up.
Then came the bulldozers, to quote a story in The Aspen Times, "leaving behind uprooted trees with mangled trunks and debris strewn among dirt piles … a drastic contrast to when the towering willows lined a spring-fed ditch running through the park and there was a messy vitality mix of ramshackle old trailers and more distinguished newer ones."
The relocations (of people, cats and goats) and destruction (of trailers and trees) were all necessary to allow "redevelopment" (a positive word for a sometimes nasty process) and "flood mitigation."
And soon, on that now-precious riverfront property, there will blossom all sorts of wonderful amenities: local arts facilities, the headquarters of an international environmental think tank and, perhaps most important of all, a riverside park — because we do so love and cherish our rivers.
At last.
Andy Stone is former editor of The Aspen Times. His email address is andy@aspentimes.com.
---
Support Local Journalism
Support Local Journalism
Readers around Aspen and Snowmass Village make the Aspen Times' work possible. Your financial contribution supports our efforts to deliver quality, locally relevant journalism.
Now more than ever, your support is critical to help us keep our community informed about the evolving coronavirus pandemic and the impact it is having locally. Every contribution, however large or small, will make a difference.
Each donation will be used exclusively for the development and creation of increased news coverage.
---
Start a dialogue, stay on topic and be civil.
If you don't follow the rules, your comment may be deleted.
User Legend:

Moderator

Trusted User
---
Letter to the Editor
I am not writing this as an opinion on pro-vax or anti-mask; this is strictly in regards to government overreach. I would like to think that I am well-versed in the regulations of private businesses…
---
---
See more