Slay the monsters!
Paul Andersen
Aspen, CO Colorado

Ignoring common sense, against scientific reason, blind to global realities, monster homes are still being built in the Roaring Fork Valley. Many are not even primary residences, but mere vacation homes. Empty most of the year, these behemoths spew CO2 and consume precious resources in defiance of natural laws and moral precepts.
These monsters are born of clear-cut forests, strip mines, industrial plants, drill pads and human labor. They spread across the hills and valleys like Monopoly pieces. Priced in the millions, their long-term value is less than zero. We watch them rise mushroom-like from the earth and accept them as a necessary evil.
Their agents are the land use planners who manipulate them through the land use process the same way energy companies sweet talk drill rigs into our backyards.
---
---
They are conceived by architects who draw unconscionable plans that stroke the egos of their clients. They are erected by feckless builders who apply natural resources and human labor to gluttonous status symbols.
Most dubious of all are the owners and buyers of these oversized, obsolete, resource-hogging, energy-gulping, glossy ads-real estate-pimped obscenities who believe, as a birthright, they are entitled to these opulent indiscretions.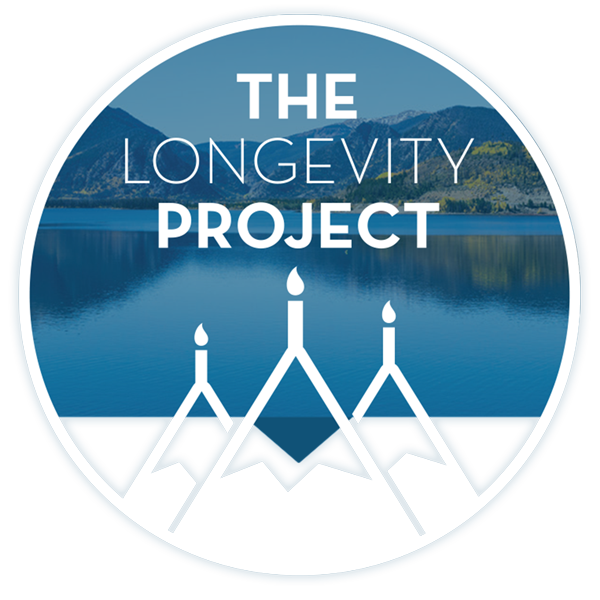 Participate in The Longevity Project
The Longevity Project is an annual campaign to help educate readers about what it takes to live a long, fulfilling life in our valley. This year Kevin shares his story of hope and celebration of life with his presentation Cracked, Not Broken as we explore the critical and relevant topic of mental health.
---
---
Thorstein Veblen, in "The Theory of the Leisure Class," coined the term "conspicuous consumption" in 1899 to describe elites who adorn their lives with unnecessary consumer goods gaudily displayed for all to see. Veblen went a step further with the term "conspicuous waste," implying an even grander allotment of materials and human labor that are routinely wasted as a show of personal excess. If he were alive today, Veblen would cite the Roaring Fork Valley as a poster child for both endeavors.In their excess, monster homes are a crime against nature and man. They impugn everyone who profits from them with criminal trespass on the Global
Commons, where the costs of reckless consumption are paid by those who can afford it least " the poor.
Our valley is alert to environmental issues. We are keen to the impacts of climate change, not just on our ski mountains, but on the low-lying coastal regions of the world where tens of millions of poor people struggle for daily existence while living in fear of rising oceans. We know about the plight of agricultural regions where millions of people depend on shrinking glacial runoff for irrigation and drinking water. Still, we deny the climatic impacts of our material addictions.
Monster home profiteers who are deemed paragons of capitalistic virtue in our fair valley know better, and so do the owners. They are informed and educated. What they lack is moral judgment and the honesty to link their actions to dire global issues.
It's the money game that matters most – a game in which carbon footprints don't count. Chief concerns include luxurious mobility, total comfort, and princely opulence. Under current social trends, forecasts biologist E.O. Wilson, it will require
four Earths to bear these pleasures.
When the free market is neither able nor willing to consider the good of the whole, when desires and appetites are unsustainable – no matter how many carbon offsets or LEED certifications are bought – then it becomes the role of government to control the market.
Valley-wide, our elected officials must slay the monsters that are devouring the global commons. They must act with courage and conviction by stopping the private sector from vandalizing the commons for a profit. Stalling until 2025, as our regressive president has suggested, is absurd. We must act now.
If we fail to set limits, we will answer to the future. Our children's children will look at us with unforgiving eyes and cold hearts. They will ask how we traded riches for catastrophe, how we built palaces while others starved. They will wonder what happened to our collective conscience and the moral underpinnings of our culture. They will ask for accountability, and we will turn our faces and avert our eyes for having ignored an unnecessary evil.
---
Support Local Journalism
Support Local Journalism
Readers around Aspen and Snowmass Village make the Aspen Times' work possible. Your financial contribution supports our efforts to deliver quality, locally relevant journalism.
Now more than ever, your support is critical to help us keep our community informed about the evolving coronavirus pandemic and the impact it is having locally. Every contribution, however large or small, will make a difference.
Each donation will be used exclusively for the development and creation of increased news coverage.
---
Start a dialogue, stay on topic and be civil.
If you don't follow the rules, your comment may be deleted.
User Legend:

Moderator

Trusted User
---
Columns
Jimmie Rodgers, sometimes called "The Singing Brakeman" or "The Blue Yodeler," and if we haven't run out of quotation marks yet, is considered by many to be "the Father of Country Music." He wrote the above tune, "Hobo's Meditation," which has been covered by numerous singers, Merle Haggard included.
---
---
See more