Paul Nitze: When Justice stopped judging on merit basis
Paul Nitze
Aspen, CO Colorado

The national media only has so much appetite for legal journalism. Of late, most of the oxygen in the nation's press has been used up by the two headlining Supreme Court decisions of this term " Boumediene and Heller. Both cases will reverberate for a long time.
But as newsworthy as these decisions are, they kicked another story of even greater moment to the inside pages. Last week, the Justice Department's (DOJ) Office of the Inspector General released a report on how career positions at DOJ were filled during much of the Bush administration. Begin­ning in 2002, the report concluded, politi­cal considerations ruled.
---
---
After all of the controversies engendered by DOJ over the past few years " the firing of U.S. attorneys who failed to get into line, illegal wiretapping, the resources poured into phantom voter fraud " this one seems like more of the same.
Not to my mind. This is the big one. Bad as the other scandals were, they didn't tear at the roots of what makes DOJ a shining star among federal agencies and the envy of government leaders the world over. But this one threatens to destroy DOJ's reputation for unbiased prosecution for a generation or more.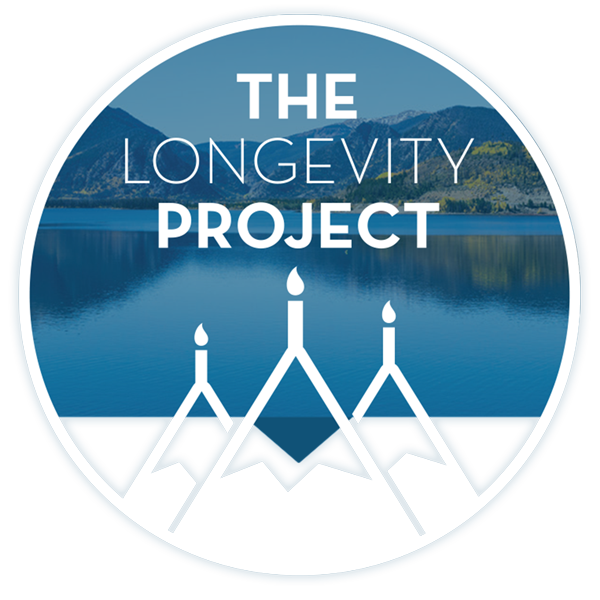 Participate in The Longevity Project
The Longevity Project is an annual campaign to help educate readers about what it takes to live a long, fulfilling life in our valley. This year Kevin shares his story of hope and celebration of life with his presentation Cracked, Not Broken as we explore the critical and relevant topic of mental health.
---
---
In our approach to government, whether as voters or watchdogs or journalists, we take some things for granted because they've worked more or less as they're supposed to for a long time. Unlike government pork or dirty election financing, we don't pay a lot of attention to unbi­ased hiring for the civil service. Absent the occa­sional localized instance of corruption or discrim­ination, we think merit is the ticket to the best gov­ernment jobs below the level of political appoint­ments.
We forget that during this country's first century, most federal jobs were awarded based on the patronage system. If you wanted to be the town post­master, you had to grease the palms of the local party bosses or otherwise win their favor. It took the pugilistic zeal of Teddy Roosevelt to get the Pendleton Act passed, which outlawed patronage and established merit as the gold standard for hiring.
Since then we've had a couple of other spates of housecleaning. The Hatch Act, passed in 1939, outlawed participation in most political activities by civil servants. Under the Carter administration, and in the wake of Watergate, the 1978 Civil Service Reform Act gave the Pendleton Act a new coat of paint. It now has been 30 years since Congress took a serious run at political hackery in federal hiring.
Whoever wins the White House will have to re-establish the pre-eminence of merit in hiring at DOJ and every other federal agency, many of which have suffered from some degree of politicization. He will need to resist the temptation to perpetuate the same system of political vetting that has marked this administration.
Nowhere will this temptation be greater than at DOJ, where line-level attorneys have more discretion than mid-level bureaucrats at other agencies. This is because a top-down management struc­ture only goes so far when it comes to the prosecutorial function. Every day, career lawyers at DOJ make decisions about whether to pursue an investigation that hinge on ethics and common sense. Polic­ing those individual decisions is impossi­ble, so the department leadership must fall back on the competence of the underlings. Once a system of meritocratic hiring is broken, it's very hard to fix. New political leadership is inevitably suspicious of the bureaucracy left behind by their predeces­sors, because they know it's tainted by ide­ology. And then the cycle of purging per­petuates itself. Even more difficult to repair will be DOJ's reputation. An entire generation of top law students now knows that their applications to the DOJ Honors Program were vetted by the likes of Monica Goodling or Andrew Hruska, the former of which went to one of the country's lowest-ranked law schools. They know it didn't matter which judge they clerked for or how many As were on their transcript, so long as they betrayed some affiliation with a left-leaning organi­zation, such as the Amer­ican Constitution Society or the Innocence Project. How will a President Obama or a President McCain be able to attract top talent away from six­figure law firm jobs if candidates don't know they'll get a fair shake?
As a recent law school graduate, I speak from experience. I know a large number of conser­vative friends and acquaintances who've found work at main Jus­tice and at U.S. attorneys' offices around the coun­try. Many of those friends are very talented. But of my liberal friends, very few have been hired at Justice. Not only is the government poorer for not having their services, but those people may have a bad taste in their mouth when the government opens its doors down the road.
Some of this country's greatest public servants have served as attorney general. I'm thinking of men such as Harlan Stone and Robert Jackson. They knew that a pros­ecutor without a moral compass is an abomination. Jackson (later a Supreme Court justice) summed it up neatly in a 1940 speech: "While the prosecutor at his best is one of the most beneficent forces in our society, when he acts from malice or other base motives, he is one of the worst." Base motives have taken hold at DOJ, and it will take years to clean house.
---
Support Local Journalism
Support Local Journalism
Readers around Aspen and Snowmass Village make the Aspen Times' work possible. Your financial contribution supports our efforts to deliver quality, locally relevant journalism.
Now more than ever, your support is critical to help us keep our community informed about the evolving coronavirus pandemic and the impact it is having locally. Every contribution, however large or small, will make a difference.
Each donation will be used exclusively for the development and creation of increased news coverage.
---
Start a dialogue, stay on topic and be civil.
If you don't follow the rules, your comment may be deleted.
User Legend:

Moderator

Trusted User
---
Columns
Jimmie Rodgers, sometimes called "The Singing Brakeman" or "The Blue Yodeler," and if we haven't run out of quotation marks yet, is considered by many to be "the Father of Country Music." He wrote the above tune, "Hobo's Meditation," which has been covered by numerous singers, Merle Haggard included.
---
---
See more