Barry Smith: History of the lawn
Early this morning I was sheepishly spraying herbicide in my yard when a profound thought hit me: "What is it with lawns, anyway?"
This may not sound particularly profound now, but it was a windy morning, and with enough lungfuls of crabgrass killer things start to sound pretty heavy. Man.
The lawn is not a naturally occurring phenomenon. There is no lawn, per se, in the rain forest. The lawn does not exist, without obscene amounts of irrigation, in the desert. No lawns in Antarctica. No lawns on Mars as far as we know, though their discovery would certainly be proof of suburban life on other planets.
---
---
With the shifting winds my profound thoughts continued: What is the history of the lawn?
I mean, at some point in time someone had to have made the first lawn, right? Who was this person? And why? And so on?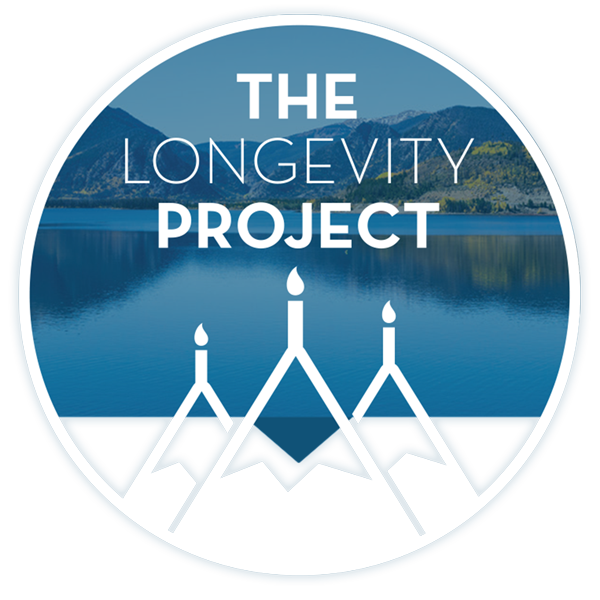 Participate in The Longevity Project
The Longevity Project is an annual campaign to help educate readers about what it takes to live a long, fulfilling life in our valley. This year Kevin shares his story of hope and celebration of life with his presentation Cracked, Not Broken as we explore the critical and relevant topic of mental health.
---
---
I decided to do a little research. Then I thought better of it, did a few more hits of RoundUp, and came up with:
The Definitive History of the Lawn.
A long time ago, people lived very close to the land. They were simple people with a deep connection to the Earth. They tended to skip when walking from one place to the other.
Time passed quickly, which is fortunate, because I only have a few more paragraphs in which to finish my story. People gradually moved farther from the land and into square, stucco dwellings. They still yearned for their connection to the Earth, a yearning so deep that not even watching Animal Planet could satisfy it.
One day, right around that time, an eccentric inventor named Ivan Whacker was working in his laboratory when a freak explosion occurred. The inventor was unharmed and even unfazed, as he was used to freak explosions by now. "Goes with the territory of being an eccentric inventor," Whacker thought to himself as he fanned the smoke from his lab.
When the smoke cleared, he saw that the heat from the explosion had fused his fishing pole to some of the other inventions he'd been working on. He picked up the strange new contraption and carried it across the dirt walkway to his house, hoping his wife would be so impressed that he had actually invented something that she'd make him some lunch.
The invention – what we now know as the Weed Whacker – left his wife unimpressed. A device for keeping a lawn nicely trimmed was useless, since the lawn did not yet exist. As a result, Whacker was forced to make himself a bologna sandwich. Whacker loathed bologna, but found it tolerable with enough mustard.
On that fateful day, however, there was no mustard to be found, causing Whacker to go out back and have a temper tantrum. In the midst of his tantrum, he picked up a nearby bag of grass seed and flung it down in the dusty expanse that encircled his house, splitting the bag open and scattering the seeds. Three weeks later, he had a lawn, and the world as we know it would never be the same.
Subsequent freak explosions in Whacker's lab produced the riding lawn mower, the picket fence, the underground sprinkler system, ornamental bark and the gas-powered, muffler-less leaf blower.
Although this should have secured Whacker's place in history as the Father of the Lawn, his brother-in-law, also an inventor, stole his thunder. The brother-in-law had recently synthesized a substance which was toxic to humans and animals, but when spread around in the dirt caused grass to grow unnaturally lush and green. He registered his invention with the U.S. Patent Office and announced in a press conference that the lawn itself was also his creation.
Whacker had planned to sue his brother-in-law, but a freak explosion destroyed all of his legal documents … as well as his lawyer. A quick, follow-up freak explosion destroyed Whacker himself, which is just as well, as he reportedly was on the verge of inventing the artificial house plant, something the world would graciously be spared from for several more decades.
---
Support Local Journalism
Support Local Journalism
Readers around Aspen and Snowmass Village make the Aspen Times' work possible. Your financial contribution supports our efforts to deliver quality, locally relevant journalism.
Now more than ever, your support is critical to help us keep our community informed about the evolving coronavirus pandemic and the impact it is having locally. Every contribution, however large or small, will make a difference.
Each donation will be used exclusively for the development and creation of increased news coverage.
---
Start a dialogue, stay on topic and be civil.
If you don't follow the rules, your comment may be deleted.
User Legend:

Moderator

Trusted User
---
Columns
Jimmie Rodgers, sometimes called "The Singing Brakeman" or "The Blue Yodeler," and if we haven't run out of quotation marks yet, is considered by many to be "the Father of Country Music." He wrote the above tune, "Hobo's Meditation," which has been covered by numerous singers, Merle Haggard included.
---
---
See more