Andy Stone: Feeling powerless, racing headlong through the dark
I dreamed about Colin Powell last night. I know that writing about dreams is an indulgence, but let me race through this one.
In the dream, I walked into my room and Powell was there. Even though we both knew it was my room,
he was upset that I'd walked in. He made it clear that I wasn't welcome.
---
---
He was wearing work clothes and he was busy tearing down the walls and ceiling – replacing the walls with heavy steel plates and running huge bundles of wires through the ceiling.
I stood there, while Powell and a large crew of helpers put up more steel plates and ran more wires – occasionally looking over at me and saying, "What do you think you're doing here?"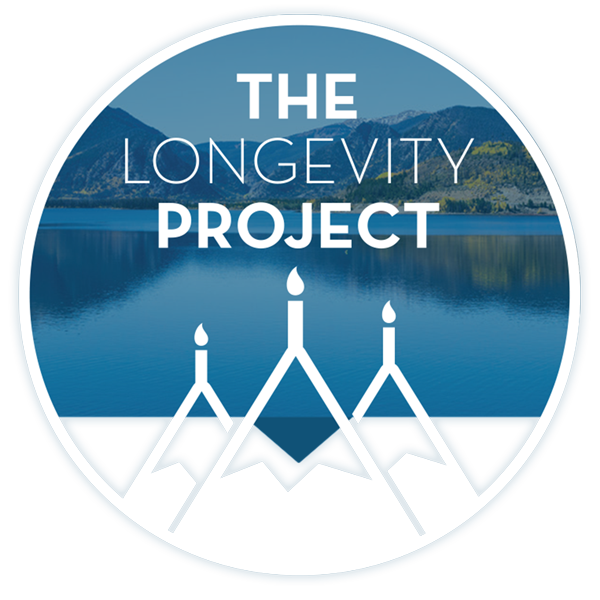 Participate in The Longevity Project
The Longevity Project is an annual campaign to help educate readers about what it takes to live a long, fulfilling life in our valley. This year Kevin shares his story of hope and celebration of life with his presentation Cracked, Not Broken as we explore the critical and relevant topic of mental health.
---
---
I don't think it takes a lot of psychology to figure out what's on my mind. Late the afternoon before we had been talking in the newsroom about reports that the
Bush administration is taking an increasingly hard line toward Iran.
Iran has weapons of mass destruction. Iran has links to al-Qaida. Iran is a threat to the United States of America. It's time for regime change in Iran.
We've heard this drumbeat before.
First Afghanistan. Then Iraq. Now Iran. Can it be?
Yes, it can. And if "they" decide to go to war again, there's nothing "we" can do about it.
Is it any wonder that I dream of standing there, helpless, while the secretary of state armor-plates my room and prepares for war?
You'd think, after the decades of the Cold War – waiting for the world to end in a nuclear holocaust – we'd be used to feeling powerless as our government does whatever it has decided it must do. But it isn't something you get used to easily – ever.
And we certainly don't like feeling powerless in Aspen, do we?
We like to think Aspen's important, a crossroads of financial, industrial, political and artistic heavyweights. Our billionaires and millionaires make the kind of campaign contributions that sway politicians. Major players on the world stage own homes here, vacation here and come here to confer and confabulate.
We remember that when Gulf War I began, President George Bush the elder and British Prime Minister Margaret Thatcher were both here at an Aspen Institute seminar. They oversaw the first few days of battle from right here in the Roaring Fork Valley.
Of course we count!
No, we don't.
We're powerless, just like everyone else. And it's not a pleasant feeling.
Since I began with the indulgence of telling you a dream, let me end with the indulgence of a memory.
I was 15. My best friend and I had gone to visit a friend of his in a neighboring town. His friend was someone I didn't much know and didn't much like, but for whatever reason that's how we were spending the evening.
My friend's older sister had driven us there – we were too young to drive – and we were supposed to call her for a ride home. But at the end of the evening, my friend's friend announced that he was going to drive us home.
He was a year older than we were and he had his driver's license, although, under the law, he wasn't allowed to drive after dark. But his parents were out and he had the keys to his mother's car and the next thing I knew, we were hurtling through the night – at least, it felt to me like we were hurtling.
The driver was enjoying his freedom. He was showing off, talking loud, driving fast. I remember looking out the car window. It was pitch black, not a street light or house in sight. I had no idea where we were. It had been raining earlier and the road was still damp.
I knew I shouldn't be in that car, but with the cowardly courage of a 15-year-old – scared to complain because then they'd know I was scared – I kept my mouth shut. Besides, it was late, it was dark and I was far from home. I couldn't just get out and walk.
And so I hunkered down in the back seat, braced myself and thought, "If I'm going to die tonight, I'm going to die."
It all turned out all right, of course. I got home, got out of the car and never saw that jerk again. But I remember that feeling so well, of being trapped in a speeding car on a dark night, miles away from home … powerless and a little scared.
[Andy Stone is former editor of The Aspen Times. His e-mail address is andy@aspentimes.com]
---
Support Local Journalism
Support Local Journalism
Readers around Aspen and Snowmass Village make the Aspen Times' work possible. Your financial contribution supports our efforts to deliver quality, locally relevant journalism.
Now more than ever, your support is critical to help us keep our community informed about the evolving coronavirus pandemic and the impact it is having locally. Every contribution, however large or small, will make a difference.
Each donation will be used exclusively for the development and creation of increased news coverage.
---
Start a dialogue, stay on topic and be civil.
If you don't follow the rules, your comment may be deleted.
User Legend:

Moderator

Trusted User
---
Columns
Jimmie Rodgers, sometimes called "The Singing Brakeman" or "The Blue Yodeler," and if we haven't run out of quotation marks yet, is considered by many to be "the Father of Country Music." He wrote the above tune, "Hobo's Meditation," which has been covered by numerous singers, Merle Haggard included.
---
---
See more