Andy Stone: A Stone's Throw
Andy Stone
The Aspen Times
Aspen, Colorado CO

Can public relations kill?
It's a thought that surfaced " not for the first time " when I read about the tragic drowning of a young man at the Punchbowl on Independence Pass.
The stories in both local newspapers referred to the site as exactly that " "the Punchbowl." But for many years it was known as the Devil's Punchbowl.
---
---
It may be a bit of a stretch, I admit, but I still have to wonder if the name changed because people thought "Devil's Punchbowl" sounded too ominous. And then you have to wonder if that young man " in his 20s, certainly an age at which we all feel damn near immortal " would have taken more care before challenging the Devil.
I said that sounds like a bit of a stretch, and I suppose it is. But every time we knock the sharp edges off life's warnings, we make life just a little more dangerous.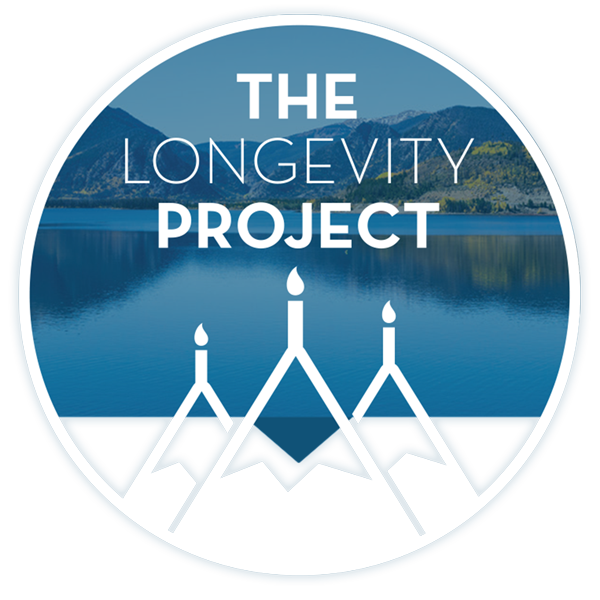 Participate in The Longevity Project
The Longevity Project is an annual campaign to help educate readers about what it takes to live a long, fulfilling life in our valley. This year Kevin shares his story of hope and celebration of life with his presentation Cracked, Not Broken as we explore the critical and relevant topic of mental health.
---
---
I find myself remembering one of the saddest stories I ever wrote for The Aspen Times, more than 30 years ago, when I was just starting out as a reporter. It was the story of a young couple, in their early 20s, and a misguided summer "day hike" that ended in tragedy.
Their troubles began with an almost criminally negligent guidebook " now, I believe, long out of print and, I hope, totally vanished from the world. The guidebook described the climb to the top of the Maroon Bells as a pleasant, if perhaps challenging, day hike and then added, in a spectacularly dangerous side note, that once you were on top of one of the Bells, you could hike along the ridge from one peak to the other.
In fact, as anyone with any knowledge of these mountains could tell you, the Bells are a treacherous climb, and the traverse between the peaks is extremely dangerous and demanding.
But these kids didn't know that.
They made it to the summit after a harrowing struggle. Then, terrified at the thought of trying to descend the route they had just climbed, they decided to try the traverse, hoping the route down the other side would be easier.
Instead, they found themselves stuck at a dangerous point halfway between the peaks, with no apparent way forward. They decided they had to climb down to a more solid band of rock, 30 or 40 feet below.
The boy went first. He heard a scream from above and then watched his girlfriend fall past him " perhaps a thousand feet to the rocks below.
Certainly, a deeply sad story. Just a couple of kids out for an adventure.
But as I wrote the story, I wondered why they hadn't paid attention to a sign near the start of the trail from Maroon Lake to Crater Lake, the trail you have to follow to climb the Bells. The sign was a big one. Across the top it said, "The Deadly Bells." From there, it went on to describe exactly how dangerous it was to climb the peaks. It said they seemed easy, but they weren't. It mentioned the loose, "rotten" rock. It said the gullies were "death traps." It said many experienced climbers had died on the Bells.
It would be hard for anyone expecting a pleasant, if perhaps challenging, hike to read that sign and not turn around.
But, as I found out, that sign was no longer there.
Being a young, inexperienced reporter, I never did find out exactly who had removed the sign. But several people swore to me that the Forest Service thought it was "bad PR," that it would "scare the tourists," so they took it down.
To be fair, someone else insisted that the sign had been destroyed by winter weather " but that the Forest Service had been in no hurry to put it back up, because of that fear of "bad PR."
Now, I'm certainly not saying that the Forest Service in any way killed that young girl.
Nor am I in any way saying there was some kind of shadowy PR conspiracy to sanitize the name of the Devil's Punchbowl.
Signs get knocked down. Corners get knocked off. Rough patches get smoothed. Sharp edges get dulled. That's just the way of the world.
But that's not to say other forces aren't working to shape our world.
There are plenty of people who would prefer that the mountains don't seem "too scary." Just as there are plenty of people who would prefer to keep it our little secret that skiing is really quite dangerous. (Sure, I know the statistics: More people die playing softball than skiing. But softball players die from heart attacks running the bases in the hot sun after too many beers " not because of a lack of skill or a moment of inattention or overexuberance that catapults them face-first into a tree at 30 miles an hour.)
But, if some want to downplay the danger, there are also people who want the thrill of more danger, and, oddly enough, they are also helping to dull our perception of how dangerous these mountains really can be.
I remember first hearing, 30 years ago, that Chris Landry had skied down Pyramid Peak. Everyone was astounded. It seemed impossible. But he had done it.
It was sometime around then that Landry coined the phrase (apparently a bit of a misquote, but a misquote that has had a long life) that extreme skiing means, "If you fall, you die."
That was then. Now skiing Pyramid is just one stop on your way to skiing all 54 of Colorado's 14,000-foot peaks. And skiing all the 14ers is just a stop on your way to skiing all the 14ers in a single year.
So while some people may want to play down the danger, others are, in a way, devaluing the danger by doing things that are ever more dangerous. Those who restlessly push the limits of the possible are extraordinary athletes, standing tall " head and shoulders and a couple of 14ers above the rest of us.
And there lies some of the real danger. Because those who follow behind them may fail to realize that just because Chris Davenport can ski 54 14ers in 12 months doesn't mean that skiing Pyramid Peak is anything less than extraordinarily dangerous.
"You skied Pyramid Peak. Only Pyramid?" Yawn.
We watch the X Games, and some of us start to think that riding a snowmobile is only fun if you go off a 30-foot jump " and do a full back flip.
And, of course, in that world, calling something the Devil's Punchbowl sounds corny, melodramatic, pathetic.
And the Deadly Bells? Please. Calm down.
And so we rush on, some lulled into a false sense of security by the absence of warnings, some pushed too far by their own bravado, pulled along in the wake of the heroes who have forged ahead.
Most of us lag far behind, where we belong, just enjoying the adrenaline rush and almost always stopping long before we even approach, much less cross the line.
And the mountains? The mountains, as always, just don't care.
---
Support Local Journalism
Support Local Journalism
Readers around Aspen and Snowmass Village make the Aspen Times' work possible. Your financial contribution supports our efforts to deliver quality, locally relevant journalism.
Now more than ever, your support is critical to help us keep our community informed about the evolving coronavirus pandemic and the impact it is having locally. Every contribution, however large or small, will make a difference.
Each donation will be used exclusively for the development and creation of increased news coverage.
---
Start a dialogue, stay on topic and be civil.
If you don't follow the rules, your comment may be deleted.
User Legend:

Moderator

Trusted User
---
Columns
Jimmie Rodgers, sometimes called "The Singing Brakeman" or "The Blue Yodeler," and if we haven't run out of quotation marks yet, is considered by many to be "the Father of Country Music." He wrote the above tune, "Hobo's Meditation," which has been covered by numerous singers, Merle Haggard included.
---
---
See more