Mountain Town News
Compiled by Allen BestAspen Times Weekly

Wind-power entrepreneurs are investigating the Rio Grande Gorge area just north of Taos to see if the wind there will justify the erection of possibly 55 turbines. The turbines being considered would rise 285 feet into the sky and could generate 1.5 megawatts of power each, reports the Taos News.
Inspire your Passion is the new tagline for Crested Butte Mountain Resort. The phrase will be seen in everything from signs to uniforms worn by employees, and even in the architectural design of real estate, says the resort in a press release. The message defines what makes Crested Butte different from other mountain destinations, said Ethan Mueller, director of operations.
Two members of Colorados congressional delegation, U.S. Sen. Ken Salazar and U.S. Rep. Mark Udall, have asked the Bureau of Land Management to check its facts regarding claimed mining properties near Crested Butte.U.S. Energy, a company from Riverton, Wyo., has 300 patented claims, meaning that it now owns the property, but also more than 5,000 acres of unpatented claims.Perry Anderson, who represents the company, told the Crested Butte News that the request is not an unreasonable one, Its like building a house: you want to make sure you have the land.Dan Morse, public lands director for the High Country Citizens Alliance, said his group believes many of the claimed lands have no molybdenum underneath, which would make them invalid.He added that large mining companies often claim more land than is justified by the mineral deposits to keep competitors away from the site.
---
---
Sun Valley town officials are getting more serious about their vow to shrink the towns greenhouse gas emissions. The town two years ago signed the mayors agreement on climate change, in which the town commits to reducing greenhouse gas emissions, with a goal of 10 percent less by 2012.But how do you know if youve shrunk your carbon shadow if you havent measured it? So thats what the town will do next, reports the Idaho Mountain Express. The inventory is supposed is to be for both municipal operations and the community as a whole.
Municipal officials in Canmore decided against banning plastic bags at grocery and other stores. Just the same, more customers are bringing their owncloth bags for shopping.The Rocky Mountain Outlook say plastic use is down significantly in Canmore, and even more so across western Canada. A spokesman for Safeway said plastic bag use is down 20 percent in most major areas.Meanwhile, Telluride and Aspen are engaged in a competition to see which one is more successful in dampening plastic bag use. Nothing definitive yet has been reported as to which horse may have the lead. Meanwhile, the Vail Daily, in an editorial, suggests that this is a competition Vail should nose in on.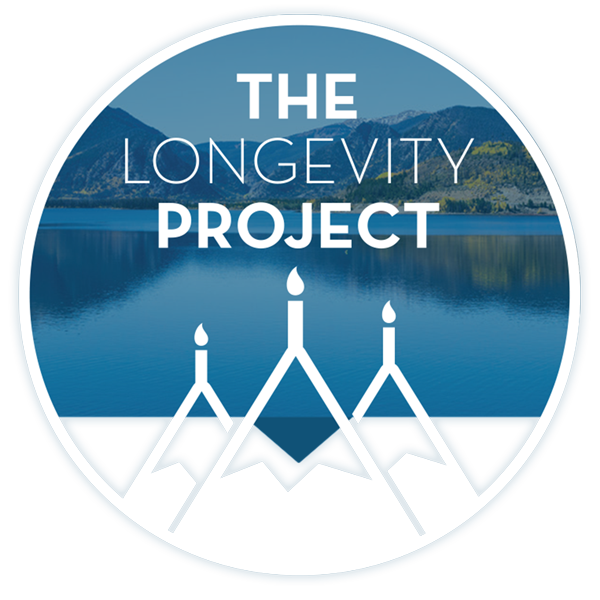 Participate in The Longevity Project
The Longevity Project is an annual campaign to help educate readers about what it takes to live a long, fulfilling life in our valley. This year Kevin shares his story of hope and celebration of life with his presentation Cracked, Not Broken as we explore the critical and relevant topic of mental health.
---
---
The usual solution to labor shortages in the United States has been to look south of the border. In Canada, a professor for Simon Fraser University told a crowd in Whistler recently that the resort should do the same. But instead of Mexico, visiting professor Ashley Bennington said the United State is an attractive locale for to find employees.For the first time the Americans are seeing Canada as an attractive place to live, he said. Most applications have come from the nearby Seattle-Bellingham area, reports Pique Newsmagazine.
Eating local has become one of the latest fads. But how do you eat local when you live at 8,750 feet, the elevation of Telluride, where the frost-free season – at least until the climate began changing – is measured in weeks, not months?Still, says Amy Levik, writing in The Telluride Watch, theres no reason some of your food cant be produced locally if you have a little forethought, determination, and awareness. In Telluride, that probably means lots of spinach and peas.
With gas running nearly $4.50 a gallon in many mountain towns, youd think the roads would be quiet and parking garages half-full.Not so in Vail, where one of the towns main parking structures is filling up routinely – a first for summer. Mike Rose, the towns transportation director, tells the Vail Daily that there probably will be paid parking in summer next year.Part of the story is the gigantic amount of construction now occurring in Vail. Construction workers are filling up 400 spaces a day.Winter parking has become an increasing problem, too. Its not because there are more skiers on Vail Mountain. Skier days are about the same as in the early 1990s. But there are more people arriving from downvalley communities, despite regular bus service.Although there are 2,815 parking spaces, traffic spilled onto the adjoining frontage roads 48 times last year. The town hopes to add 500 parking spaces to limit parking along the frontage road, which is considered dangerous.
Sale of The Canyons, a ski resort at Park City, has closed. The new owner is Talisker Corp., a Toronto-based developer that has been active in Park City real estate since 2000, notes The Park Record.Vail also wanted to gets its hands on the ski area, and last year filed a lawsuit claiming Talisker interfered with its efforts to buy the resort. The sale price was reported to be $123 million. With this sale, the American Skiing Co. has now disposed of all of its assets. At one point in the mid-1990s, the company was on a buying binge, and sitting at the same table as Intrawest, Vail Resorts and Booth Creek Ski Holdings.
Just as the new uranium boom gets under way in earnest, the unsavory residue from the last one is starting to be cleaned up. The Durango Telegraph reports that the Environmental Protection Agency has finalized a five-year plan to assess more than 500 abandoned mines, addressing the highest priority risk. Many dangerous areas are on the Navajo Nation.
Although the real estate market in Steamboat has slowed like a car downshifting to second, the broader guess is that the boom will continue. One manifestation of that boom has been rapidly escalating housing prices, creating a familiar problem: lack of affordable housing.Dont wait, act now, was the message from Tom McCabe, executive director of the Aspen/Pitkin County Housing authority. If the community believes you have a need for affordable housing, get started now, he told a recent gathering in Steamboat attended by the Steamboat Pilot & Today. Its only going to get more expensive.Steamboat, unlike Aspen, has available land for affordable housing. Get it, and then worry about the money to build, he said.Aspen has 2,800 deed-restricted units, but thats still not enough to meet the needs.Similar advice was issued by Annie Hayden, who leads the Jackson Hole Community Housing Trust. Things in Jackson have reached a tipping point, she said. Dont get there. That would be my advice.
There were governors cheek-and-jowl recently in Jackson Hole, which hosted the annual Western Governors Association. Altogether there were 13 governors from the Western states, plus premiers from five Canadian provinces.The governors talked about wildlife, energy and water, among other things.Wyoming Gov. Dave Freudenthal notes that the prior appropriation doctrine common in the West, often described as use-it-or-lose-it, lacks incentives for conservation and efficiency.We have to have a strategy that says to users that if they conserve, somehow we have recognized that conservation may modify the scope and dimension of the underlying property right that is so valuable.Brad Udall, who directs the Boulder, Colo.-based Western Water Assessment, described a bleak outlook for water supplies in the region.Water has long been a zero-sum game in the West, Udall said. Climate change introduces the possibility that it will become a negative-sum game.Udall suggested that traditional water storage solutions, including reservoirs, will play a role in the future of water management in the West, but added that new solutions will also be necessary.Those solutions may include broader implementation of gray water recycling systems, increased efficiency in municipal water use, and a new focus on water when planning power plants and other energy generating facilities, as they often use large amounts of water.
---
Support Local Journalism
Support Local Journalism
Readers around Aspen and Snowmass Village make the Aspen Times' work possible. Your financial contribution supports our efforts to deliver quality, locally relevant journalism.
Now more than ever, your support is critical to help us keep our community informed about the evolving coronavirus pandemic and the impact it is having locally. Every contribution, however large or small, will make a difference.
Each donation will be used exclusively for the development and creation of increased news coverage.
---
Start a dialogue, stay on topic and be civil.
If you don't follow the rules, your comment may be deleted.
User Legend:

Moderator

Trusted User
---
News
The city's Burlingame Ranch development will be compete next year, after 79 pre-fab units are stitched together.
---
---
See more