25-50-100 Years Ago
Editor Charles Dailey took every opportunity to "boost" the fortunes of the town, such as an ongoing campaign to raise public interest about and participation in an upcoming picnic in the hamlet of Redstone, located up the Crystal River and a good distance from Aspen. In numerous articles on the front page, the paper extolled the opportunity for fun and commercial benefits represented by the picnic, and predicted a turnout of thousands that ultimately proved to be about half right.
Tickets are selling rapidly today and every indication points toward a [turnout] for the Aspen-Redstone Boosters Picnic on [July 16]. Our businesses must realize that this is the psychologically best moment for boosting the Aspen [indecipherable] and the business interests generally of good old Aspen town … There will be little doing in Aspen on Thursday as the cream cheese of the whole population will go to Redstone. They will enjoy the beautiful ride down to Carbondale and up the delightful Crystal River Valley … Remember that the excursion rate to Redstone is only $1.75 with a half rate of 90 cents for children.
A controversy concerning county finances, thought to have been put to rest with the revelation that the county treasurer somehow had misplaced more than $1,900 in county funds, came up again when special investigators revealed the actual shortage was nearly $4,000.
---
---
Ex-Treasurer W. H. McNichols … asked for further time in which to examine the books and to reimburse the county. However, the commissioners decided … that, in the fulfillment of their duty, they could grant no further time, and notwithstanding their … desires to assist Mr. McNichols in every possible manner [they must] notify the bonding company and thus release themselves of further responsibility. If the bond company expert finds the report to be a fact it is a foregone conclusion that Mr. NcNichols will be given an opportunity to prove his innocence in court.
Baseball was such a central part of Aspen's civic life that when a local photographer named Lecron gave the Aspen Democrat a photo of two local baseball heroes, named Ballinger and Siddons, the picture was promptly pilfered by what the paper described as "a bevy of Aspen's handsomest young ladies."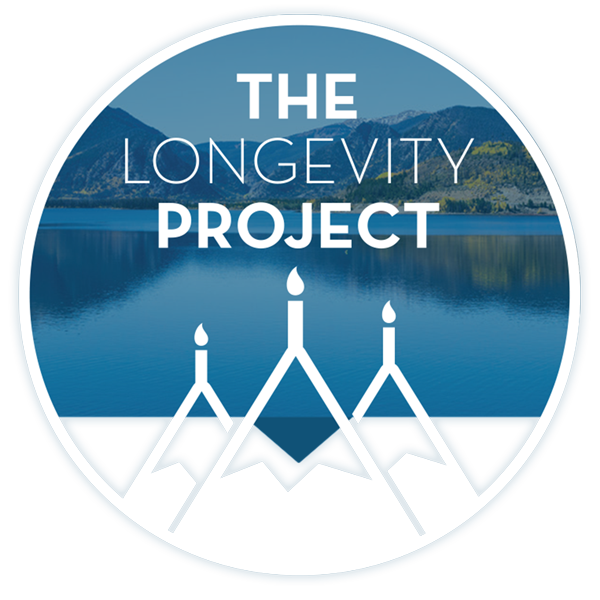 Participate in The Longevity Project
The Longevity Project is an annual campaign to help educate readers about what it takes to live a long, fulfilling life in our valley. This year Kevin shares his story of hope and celebration of life with his presentation Cracked, Not Broken as we explore the critical and relevant topic of mental health.
---
---
We did not get it back until yesterday after our sleuth had traced the guilty ladies to their lair. It was a shame to make you give up the picture, girls, and you have our sincerest sympathies, with a big smile!
The intense local interest in the ups and downs of their baseball teams spawned a spate of hostility between the rival squads of Aspen and Glenwood Springs, which spilled over into an inter-community controversy.
Manford Smith made a business trip to Glenwood Springs Monday and while there William Dougan asked him to meet a committee of … citizens … to see if the old time friendly relations between Aspen and Glenwood Springs could not be resumed. He met with the committee and stated that as far as he understood the situation all that was necessary to bring about the old feeling of friendship was for the two towns to get together and play ball. [A series was arranged, and the paper opined] it is believed that with the conclusion of the work of this committee that the old war will be over and that Aspen and Glenwood will have the hottest series of ball games ever played on the Western slope.
As he often did, the editor would publish tidbits of regional and national interest on the front page, such as the following account of an incident near Grand Junction in which citizens were forced to fend off an attack on their local newspaper.
Armed with Winchester rifles, two men last night stood guard over the Palisade Weekly Tribune building at Palisade, to prevent it from being destroyed by members of a traveling show troupe who were incensed over a criticism published in the paper.
(Microfilm of The Aspen Times 1904-1909 is missing from the Colorado Historical Society's archives. These 1908 excerpts are from The Aspen Democrat.)
Certain members of Aspen's car racing set were determined to reverse an earlier decision by the local chamber of commerce board of directors, which concluded it could not afford to pay the requested $700 "sanction fee" to host the final events of 1958 Continental Divide Sports Car Rallye. The Aspen Sports Car Club had offered a compromise fee of $500 to the Sports Car Club of America, according to Dr. J. Sterling Baxter, and it was believed it would be accepted.
Part of the money is already in the [Aspen] club treasury [and] the remainder will be raised before September if necessary. According to information received earlier from the [national club], an average of 300 people participate in the Rallye each year … considered to be the most important national rallye in the country … The local club hoped to raise money from contributions by lodges and restaurants which would benefit from the September event.
The ongoing dispute between Aspen's city council and Fred Hendy, owner of the town's private water company, took a new turn. Hendy presented a counteroffer to the city's proposal to purchase his system for $61,500 " $56,000 for the system itself and $4,500 for the associated water rights.
Details of the counter offer … were not revealed by the city council. However, it is known that the sum, including water rights, was in the neighborhood of $100,000. [Hendy] explained that the differences … were largely due to a different approach on evaluating the water rights.
Already internationally known for its skiing, Aspen also was working to become a destination for off-season conferences.
As part of its new concerted drive to bring more small conventions to Aspen and the Hotel Jerome during the off season, the Aspen Company will send out teams of special convention salesmen during the fall and spring. Among those who will travel for the hotel are Manager Charles Saul, Assistant Manager Harris, Gary Buchanan, Barbara Flagg and King Woodward.
The city council apparently liked the idea of using Rubey Park for a small visitors' and transit center, but did not like a particular proposal endorsed by the city planning and zoning commission and a previous council.
[The plans] showed a 15,730 square foot building with 5,810 square feet allocated to private commercial space, as well as a series of bus stop lanes with mall brick paving and landscaping. This had been … adopted on first reading by the outgoing council in May … suggested by consultants in 1964, and [the park] has been used for a central bus stop for several years, [Aspen Marketing Director Monroe Summers] said [while arguing in favor of the plan.]
Aspen is known to revisit certain controversial matters time and again, such as the traffic lights along Main Street at the Mill, Monarch and Aspen street intersections. A 1980 citizens committee report had recommended stop lights at Monarch and Galena, but the council had nixed the Galena Street light and was having second thoughts about the series of lights in general.
[Council member] Dick Knecht said he would like to return to small town atmosphere and friendliness with only one light at Mill and stop signs at other streets, and use a traffic cop to control traffic at Mill during peak times of the day.
---
Support Local Journalism
Support Local Journalism
Readers around Aspen and Snowmass Village make the Aspen Times' work possible. Your financial contribution supports our efforts to deliver quality, locally relevant journalism.
Now more than ever, your support is critical to help us keep our community informed about the evolving coronavirus pandemic and the impact it is having locally. Every contribution, however large or small, will make a difference.
Each donation will be used exclusively for the development and creation of increased news coverage.
---
Start a dialogue, stay on topic and be civil.
If you don't follow the rules, your comment may be deleted.
User Legend:

Moderator

Trusted User
---
News
The city's Burlingame Ranch development will be compete next year, after 79 pre-fab units are stitched together.
---
---
See more